JS++ now supports the 'class' keyword. As promised, we would have classes available by Q1 2017. Notably, we are providing "basic" classes, so the following features are supported:
'class' keyword
Inheritance
Constructors (including private/protected constructors that limit instantiation/inheritance)
Static Constructors
Instantiation
Fields
Methods
'this' keyword
'super' keyword
Method Overloading
Constructor Overloading
Getters and Setters (via 'property' keyword)
Type system support
Debugger support for classes (via source maps)
What did we consider to be outside the scope of basic classes? The following features are currently not available yet:
As an example of what you can do with JS++ classes, we included an example with the Tiled Map Editor: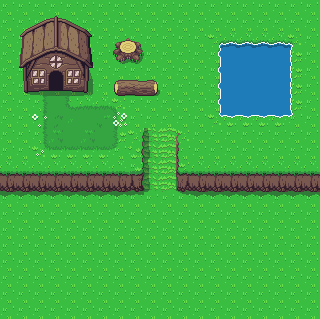 The included sample for Tiled can be found in the 'Samples/Classes/tiled-loader' directory with JS++ 0.5.0. Currently, it will load all maps exported to JSON with orthogonal tiles. It's just a small but powerful example of what you can start doing with JS++ for early adopters.
I am also happy to inform that the backend for the JS++ website is written completely in JS++, and it has now run stable for one week without a single crash or error (other than 404 errors).
Finally, we have made the decision to not include the Mac/Linux installer… yet.
Be sure to check out the documentation on the 'class' keyword to get up to speed on JS++ classes.
Download JS++ 0.5.0 from our home page.